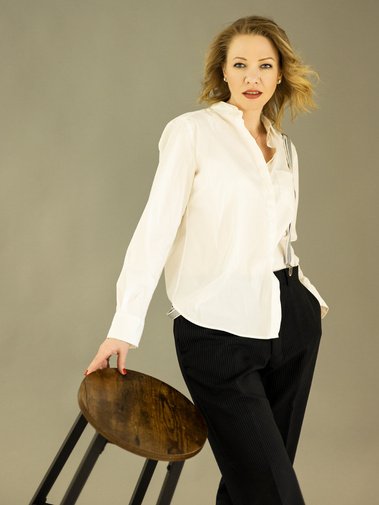 Hi! My name is Julia Borodina.
I am a fashion photographer, and I have been working as a photographer for more than 10 years.

I work with different people, styles, and ideas.
I took photos of more than 2000 people - models, celebrities, businessmen, bloggers, brands, families, babies, ordinary and not ordinary people.
I worked in different countries, and currently, I am in Finland.
My photography would tell you more about me than I could.
I am passionate about what I do.
Whenever I take a camera and look into the viewfinder, I see the beauty inside you. That might be hidden from others, but I see it from my inner world to yours. It's always like magic. That's how to take an amazing picture for you. That's how I work.

But it works if we are on the same page. I need to understand that our visions of beauty and cooperation are the same. And it's only one way to create something wonderful.
I want to make the world better, at least a bit more beautiful.
All business details are below. But write me if you have questions.
About photography and an idea
You'll tell me what you dream about and how you see our cooperation - you can show me pictures or you can describe me your ideas. We'll find out what we need for this idea, arrange the time and place to do it.
How much does it cost?
It depends on your ideas and what photos we need to take for you. Makeup artist, stylist, studio, any different costumes or decorations, or you may want our photoshooting to be at The Carribean Sea, but you live now in Switzerland))
About payment
When we've discussed all details and date, you have to pay 50% of the price (you can transfer by credit card or use paypal). The rest 50% you pay after photo shooting.
When will you get your photos?
You know that a process of photoshooting is not only photoshooting. It is also retouching.
Usually I send a link for photos in 2-3 weeks. But also it depends on a complexity of our work.
Printing
All photos might be large-size printed. And I can give you advice for the best type of print for house interiors.
Last part
The copyright for images belongs to me. I can use them for purposes (as I could send them for publication in magazines, participation in exhibitions etc)